TBC Board Members continually fail to get the training required by the Texas Education Agency

If you review the Texas Boys Choir Auditors Reports, one of the most alarming issues is the repeated citation of board members failing to get the training required by the Texas Education Agency.

Website You can read the full reports on this page:

careprost canada TBC Inc – Auditors Reports

Considering that the Texas Education Agency provides most of the financial support for FWAFA and TESA, (more than $3,000,000 per year) and the Texas Education Agency has the authority to revoke a school's charter, one would think that following the Texas Education Agencies rules and getting the required training would be a top priority.

Consider the following: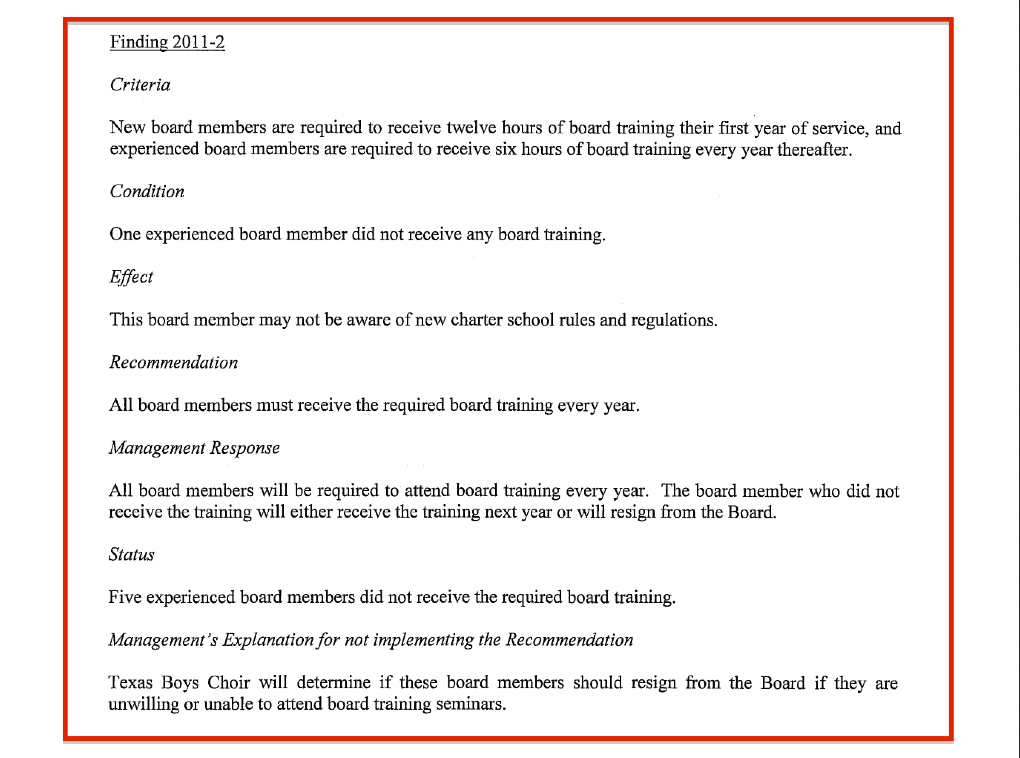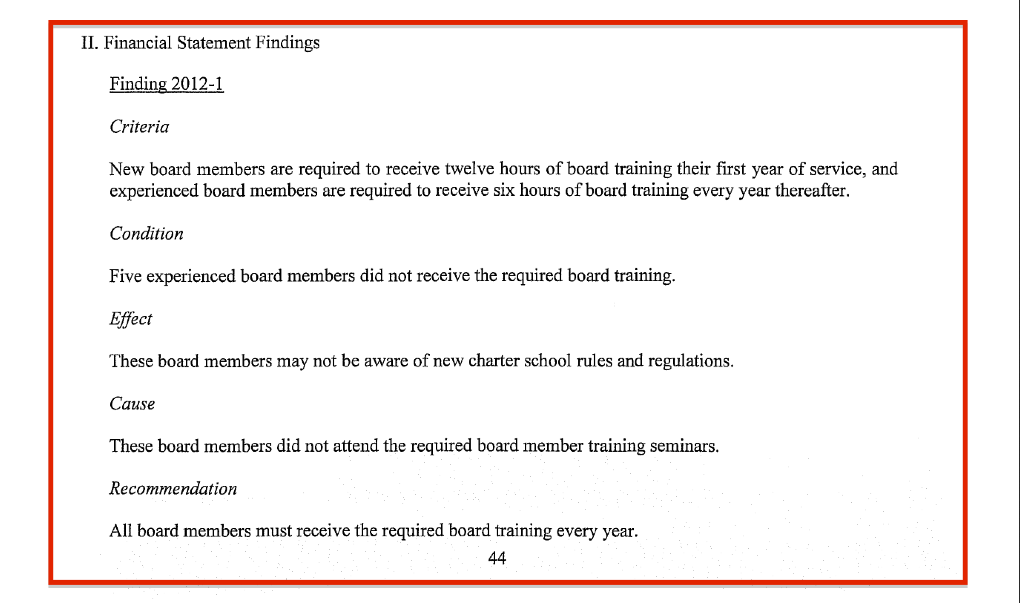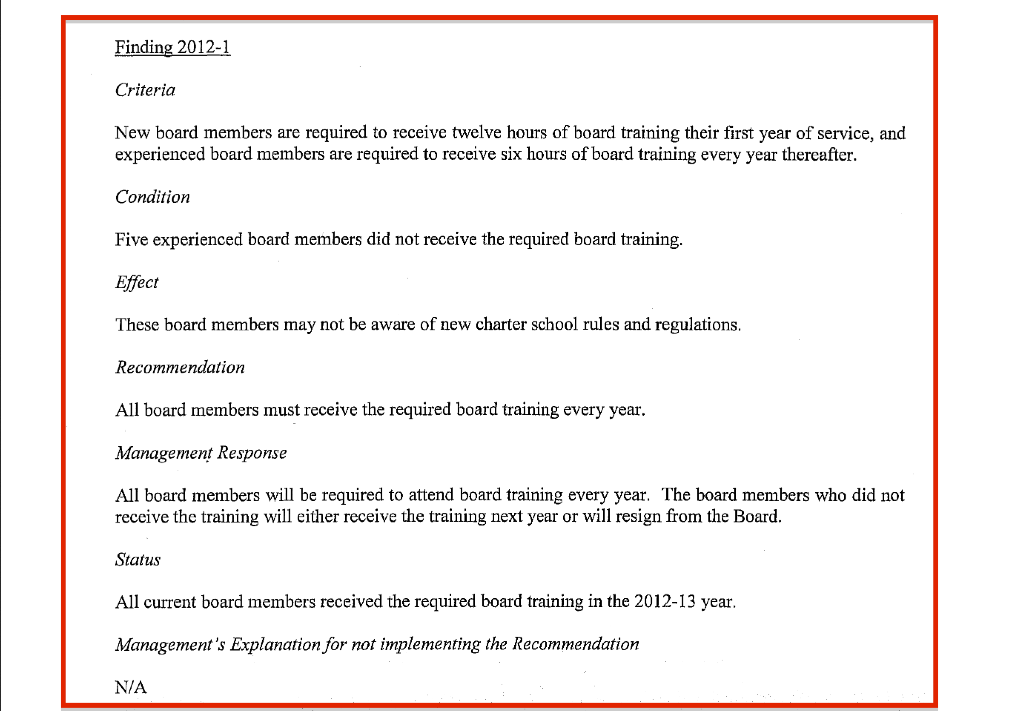 The auditors report from 2007 / 2008 mentions where the board, after being cited once again for not getting the required training, simply chose not to abide by the requirement.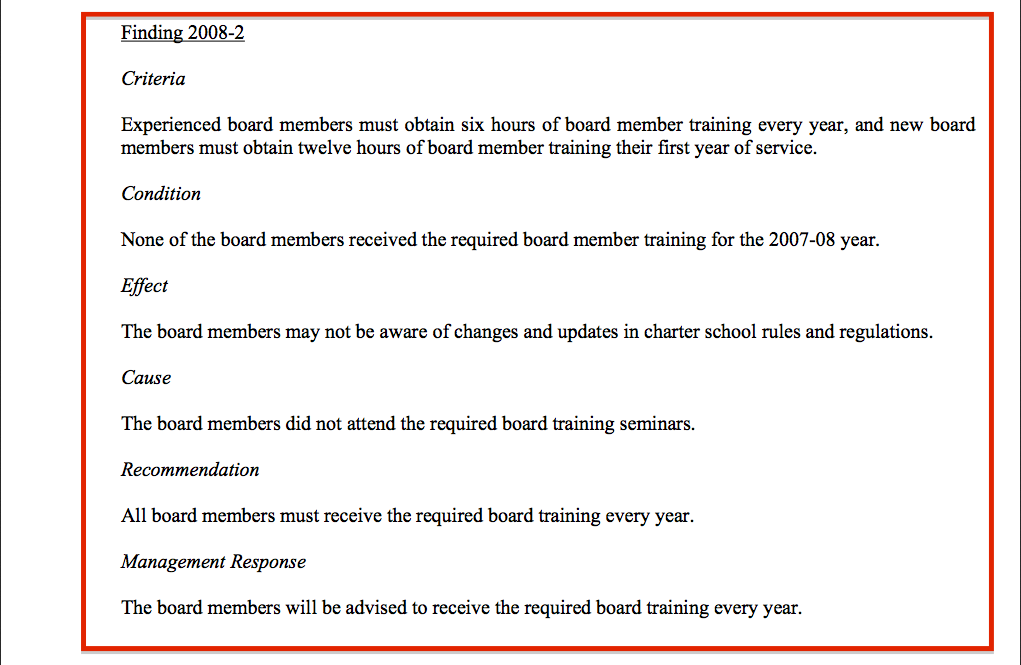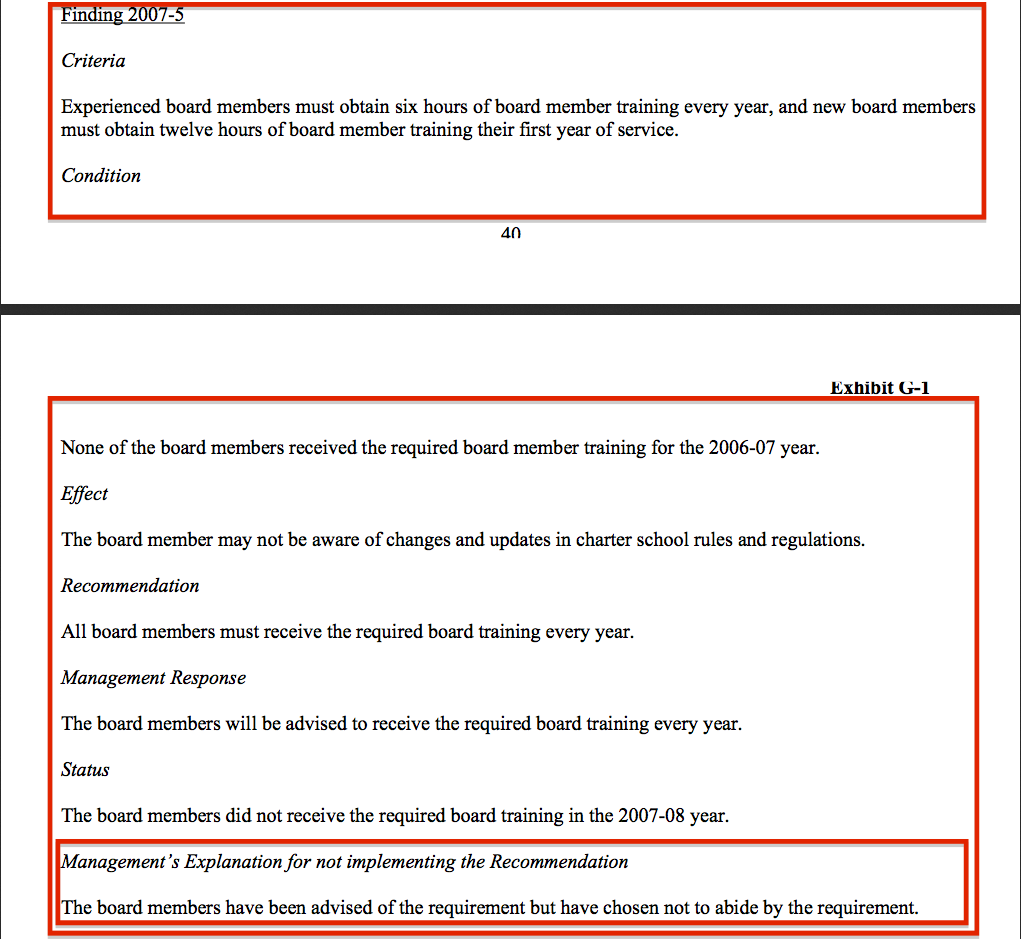 I think this part is worth repeating…

Considering that most of the training has to do with understanding the Texas Education Code and the Texas Education Agency rules, regulations and expectation, I'm not sure how wise it is to choose not to get the mandatory training. After all this is a state funded educational institution who spends $3,000,000+ of our tax dollars. Here is a suggestion. Don't take the position if you don't want to follow the state mandated rules. Simple. No pressure and no stress.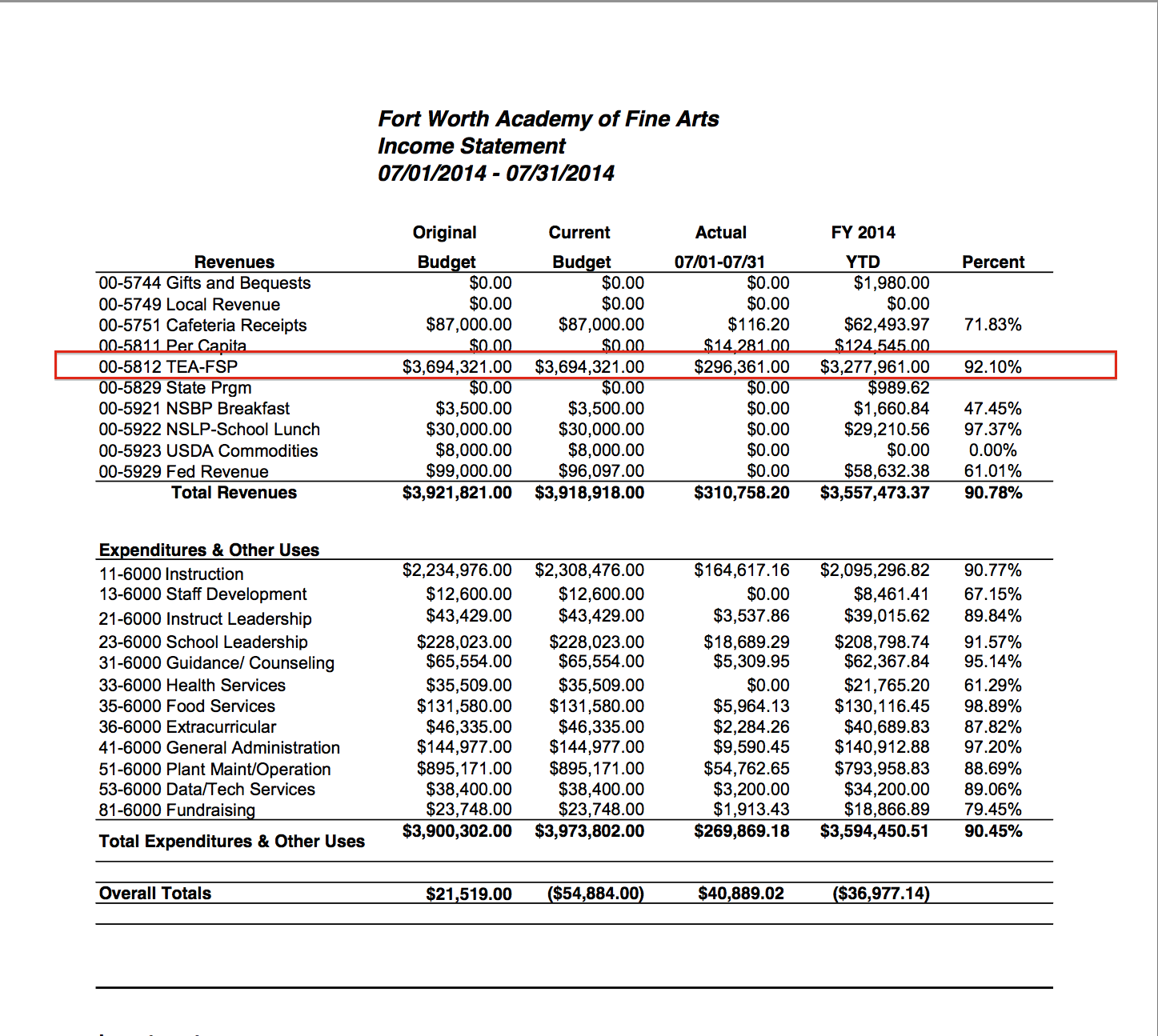 It's obviously difficult if not impossible to follow rules if you don't know them and/or don't understand them so let's see what they are.
This is the Texas Education Agency page with links to their information.
Texas Education Agency – School Board Member Training page
Here are the basics.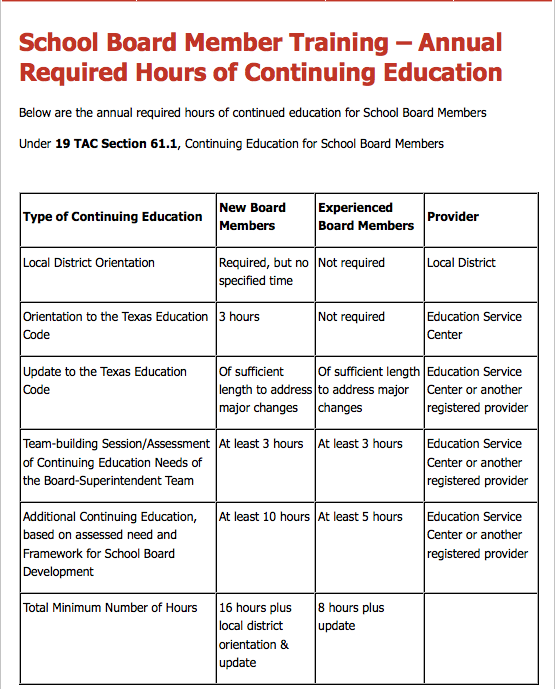 So a minimum of (16) hours if you're a new board member and a minimum of (8) hours if you're a returning board member.
Looking over the list, a few things stand out.
A. The required training is in part to make sure the board members understand the Texas Education Code. This might be really important to governing a charter school in a legal manner and to avoid material violations that might jeopardize the charter.
B. The requirements are not excessive. New board members require more training than board members that have already had their initial training.
If I was a government agency in charge of dispersing billions of tax payer dollars to publicly funded educational institutions, I would have expectations for those involved with spending it and managing the organization.