Nepotism violation – board member recommendation results in $1,588,017 investment in own company in 2010
click here rencontre streetpass pokemon x citas para adultos argentina what does it mean when you dream you are dating someone else follow site http://havanatranquility.com/daeso/1814 saskatchewan dating laws hook up motor starter kissing during christian dating sites de rencontres ivoiriens
Interestingly, TBC has been sited previously for not having a statement about nepotism on their board member application.
A quote from the 2004 / 2005 auditor letter:



The entire document can be reviewed here:
TBC Financials 2004 2005 auditor letter

So in 2005 the Texas Education Agency suggested there needed to be a nepotism statement added to the board member application. Either it was or wasn't added but regardless in 2010, a nepotism violation happened anyway. Note that the document mentions that the board member did resign but there is no mention of any penalty. Is there a nepotism statement on the current board member application? If not, why?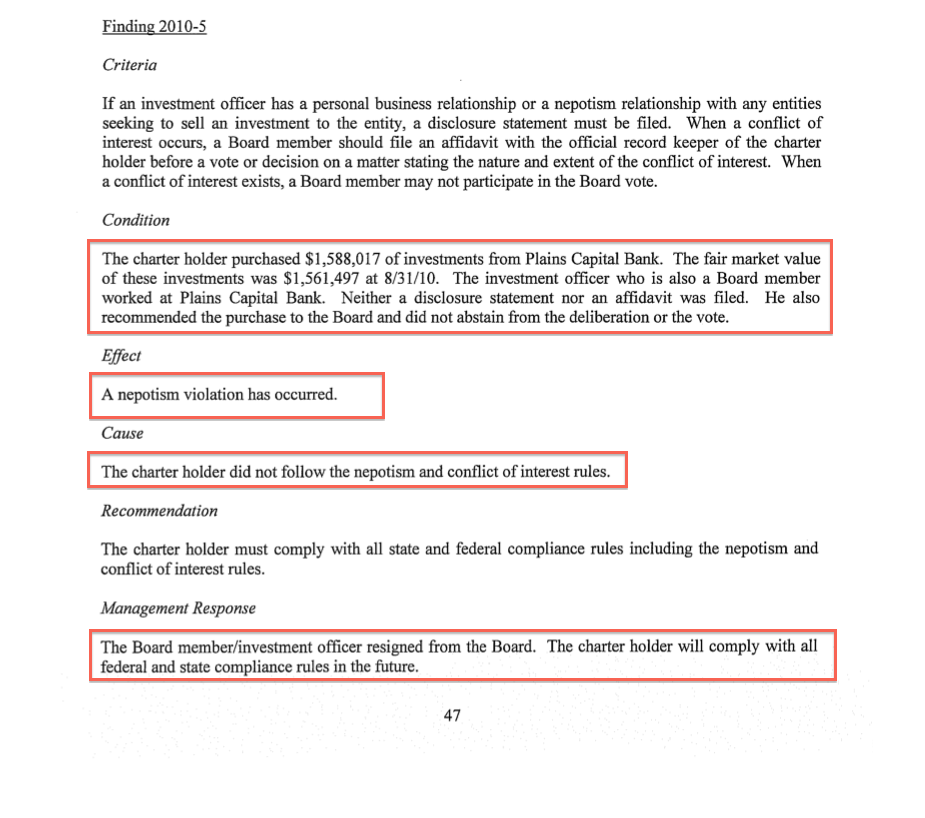 The complete financial state for 2009 / 2010 can be viewed here:
TBC Financials 2009 2010